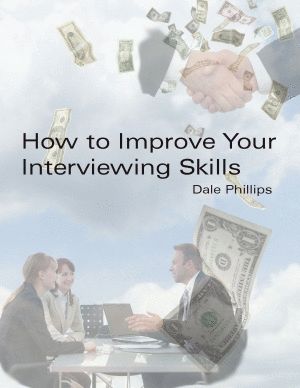 Hiring is a major concern for companies, who face tough times. The job market has changed, and things are even tougher for the job seeker, with such trends as: cutbacks, mass layoffs, downsizing, and offshoring. It is harder to find a good job and to stay employed. Being unemployed is stressful, with worries about self-worth, income, and the future. And with health insurance in this country tied to employment, if you don't have a job, you probably cannot afford to see a doctor.

So you need a competitive edge when applying for jobs, in addition to the knowledge and skills required for the position. You need interviewing knowledge and skills. You need to stand out as the perfect candidate. This book will help you to improve your interviewing skills, to give you that competitive edge.

The odds are stacked against you. For any good job there may be dozens or even hundreds of applicants. Here's a typical scenario: a recruiter or Human Resources (HR) person scans for minimal requirements and takes the first bunch of resumes that look good enough. From that stack, the field is winnowed down to about a dozen, who are then screened by telephone (see the section The Telephone Screen on page 21). From those applicants, three to six are selected to come in for a preliminary face-to-face interview at the company. From that group, they may find two or three people they want to bring back for another interview. Then one person is selected to fill the position.

The worst part is, the more desperate you are, the more you are likely to have difficulty during the interview. Many people fear the process and are nervous when applying for a job. Following the guidelines in this book will remove your fear and uncertainty, help you avoid common mistakes, and prepare you to make the best impression. Make this an energizing experience and a way to reinforce your career accomplishments. You will be focused, confident, and comfortable when you interview.